What comes with each order?
Each system is complete and includes the Cabinet + Game Console + Controllers + Controller Brackets + TV Monitor + Power Strip. The cabinet has built in cooling fans and locks. The cabinet finish includes Sherwin-Williams lacquer paint and a logo.
What kind of sytems do you offer?
The cabinets are shipped with your choice of video game system:
XBox One Slim (with or without Kinect)
PS 4 (with or without motion sensor)
Discontinued Products?
The following video consoles are no longer manufactured, so we no longer offer these models, but if you can find one, send it to us and we can install.
How big are the flat TV screens?

24" - 2 player. The industry no longer makes 19" and 22" screens that we sold in the past.
We are also developing 32" and 40" screen kiosks.
What are the cabinets made of?
All our video cabinets are made from MDF. Unlike solid wood, it allows us to rund off the corners for extra safety and to make custom faceplates with different shapes.
Video kiosks are for what ages?
The XBox One and PS4 controllers are fairly complex to operate properly and are usually played by older kids. Wii games can be played by younger kids, but Wii is being phased out.
What video games are included?
We do not provide any games with the system other than what is offered by the manufacturer at the time we purchase the console - you can purchase and use any of the system appropriate game disks available on the market or download them from the internet. There is a legal reason for this.
Video games are for what ages?
There are hundreds of games on the market for various ages and interests. Always new games becoming available. The XBox One and PS4 controllers are fairly complex and are usually played by older kids.
How is the video kiosk set up or installed?
Each order includes detailed DIY mounting and installation instructions for the kiosks. Local handyman/contractor is best option.
Wall Units - attach securely to a wall (sheetrock, brick or concrete block) - instructions included

Floor Models - kiosks attach securely to floor or are self standing
Post Models - some are portable (Pedestal); some are anchored securely to floor
Wiring?
For wall mounted units, we recommend first installing a dedicated electrical outlet behind the cabinet. The reason is to eliminate the possibility of kids playing with or pulling out the cords. If possible, include a dedicated switch to the circuit so you can easily turn the power on and off rather having to open the cabinet to turn power on/off. (Install electrical outlet before installing cabinet).
Customization of cabinets?
The cost of your video game "includes" basic customization such as painting and logos.Within limits, there are many ways that the kiosk systems can be customized for you including laminated, metal faceplates, vinyl wrap, etc. All these are extra.
Video console upgrades?
Our kiosks are designed for both the PS and XB consoles that are mounted "vertically".
As long as XB and PS make similar shaped consoles and TV connections, upgrades should neot be an issue
If they redesign the controllers, we will also design matching controller brackets.
What colors are the cabinets?
Cabinets can either be painted or laminated. These are our 16 vibrant stock colors.
For painted cabinets, the first color is free. You can also select the Sherwin Williams paint by going to this link Paint Colors by Family (extra fee)
For laminated cabinets (extra charge), you may select from Wilson Art Laminate Designs
Anchoring floor or pedestal cabinets?
Most of the units we sell are "wall" mounted. Detailed DIY mounting instructions are included.
Floor models can be anchored to the floor or to the wall behind the unit. Detailed DIY mounting instructions are included.
Pedestal units are portable and can include optional locking caster wheels.
Metal posts (1-4 kiosks) have to be securely bolted to the floor.
How do you update or change game disks?
For older XBox and PS systems: Open the cabinet, exchange games, close cabinet.
For newer XBox and PS systems, games can also be loaded on the hard drive or from the internet.
Coin Operated Option?
We currently do not offer a coin operated version.
Operating 24/7?
The cabinets are well ventillated but we recommend that the games be turned off periodically. See individual manufacturers user instructions (XBox, PS, Wii).
Video DVD Playback?
Some systems like XBox will allow you to play video DVD's....but not standard DVD's. First the DVD has to be ripped (copied) on a computer using an app program so it can be formatted to use on XBox 360 or XBox One. Apparently it is not possible to load Video or Data DVD's to the hard drive on XBox 360 and XBox One.Please visit the individual manufacturer's website for more detailed information.
Cleaning?
You can use most household cleaning products like Glass Cleaner, Mr. Clean, 409, etc. to clean the screen and the cabinet.
Do NOT use cleaners that contain bleach or harsh abrasives
Do you export?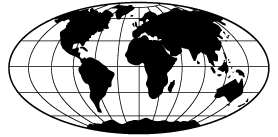 Technically, yes we can but, there are issues that preclude simple solutions.
We cannot locally purchase the TV screens and video consoles that work outside the USA/Canada. Most countries have different voltges and plug configurations. So, we need the customer to send us the TV screen that we can custom fit to the cabinet faceplate. The customer then purchases and connects the console locally.
Keep in mind that single units have to be airfreighted and the costs are very high.
Discounts?
Yes, we offer discounts.
1. Fixed discount is based on per order basis (example 3-5 units = x% discount)
2. Ongoing Volume discount - based on a commitment for multiple orders - discount are deferred to the "next" order
3. Best discount - reserved for customers who order and place full deposits on larger multiple orders shipping at the same time

Discounts are based on the fact that our set-up, construction, painting and packing processes for volume orders are more efficient than building and shipping one unit at a time.

Warranty?
Cabinets and controller Brackets comes with a limited 3 year warranty. See Warranty.
TVs, Game Consoles and Controllers have the original manufacturer's 1 year limited warranty

If you have any other questions which have not been answered here, or on the website, please feel free to contact us.