Edutainment touchscreen games for waiting rooms, retailers, doctors offices, hospitals, retaurants, play rooms, day cares, car dealers, hotels, resorts, family entertainment centers
WE EXPORT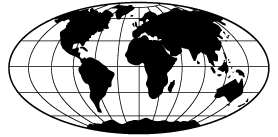 TOUCHSCREEN SYSTEMS
We can export either the complete kiosks or just the bare-bones version (touchscreen, computer and pre-loaded games)

Our proprietary touchscreen games are "embedded" in the computer; not on-line games:
- Designed to be played by children of any country, any culture and any language.
- There is no text
- There are no instrucitions
- Completely intuitive with universal themes.


All systems are designed to be used on either 120V and 240V electrical supply (no converter required)

Toviga touchscreen systems have remote access software which permits us to upgrade or troubeshoot units in any country.

Since the cost of shipping complete kiosks is sp high, we ecourage clients to consider ordering just the "barebones" model and then have the system installed locally.

VIDEO SYSTEMS
Exporting video systems outside the USA is challenging:

Consoles:
- PS4 consoles are universal and there are no power issues
- XBox One consoles from the USA require a power converter of 240V zones ... option is local in-country purchase by client.

TV's
- TV screens (19", 24") from the USA are only available in 120V format
- We install SAMSUNG flat screen TV's
- We cannot purchase SAMSUNG or other 240V TV's in the USA
- USA type TV's can be used with a power converter, but performance will/may be affected.
- We recommend that TV's be purchased in client country - to ensure proper voltage
- TV's are installed in a routed (cut-out) cavity in the back of the faceplate panel. Our cavity matches "SAMSUNG" TV's
- The problem is that all TV's are slightly different so the cavity we route may not match customer's TV
- The only way to 100% guarantee 240V TV will fit is to ship it to us (expensive)
- Other option is for us to route a standard cavity and let customers install TV and adjust filler space with shims


The TV is held in place with a Vesa mount cross brace

CONTROLLER BRACKETS
The controller brackets are designed to fit on the standard controllers for XB360, XB1, PS3, PS4, Wii.

We can ship anywhere in the world.

TABLE STANDS
We can only sell to the Americas


SHIPPING
The most expensive way to ship is a single unit. Has to be shipped via an expresss service like Fedex or UPS

The most economical method is to ship multiple units on a pallet via Ocean Freight