What comes with each order?
Each system includes the Cabinet + Mini Computer + Touchscreen + Game Pack.
The cabinet finish includes Sherwin-Williams lacquer paint and a logo.
Each unit is WiFi capable for remote accesss if necessary.
What games are available?
Current game pack has 9 game classic "categories" that kids love to play. Each category has multiple game variations (for example the Coloring Book has 12 custom drawn images.
| | | |
| --- | --- | --- |
| Draw (Finger Paint) | Jigsaw Puzzle | Shell Game |
| Match/Memory Game | Coloring Book | Spot the Difference |
| Maze | Counting | Scene Create |
Demo games?
You can download the current "demo" program from the website and play a sample of each game.
Touchscreens games are for what ages?
The current games are designed to be used primarily by children from 3 - 7 years but it is not unusual to also see adults playing the games. The games are designed to be played universally by any child regardless of country, country, culture, education or ethnicity.
In what languages are the games available?
There are no words! No complicated instructions to follow.
The games are universal and can be play by children from any culture in the world .Today's kids are very intuitive and quickly figure out how to play any of the games.
Do you have a system which downloads the games from the internet?
The games are embedded in the computer - we do not have it set up to be played from the internet.
Do you have monthly fees?
No. Since the games are embedded in the computer there is nothing else to pay for
Can we add our own touchscreen games?
No, you cannot add your own games. The touchscreen gamesare proprietary and secure on the computer.. We do not provide customer access to the hard drive other than primary functions such as sound control.
Can you customize software.?
Yes, it is possible to customize the themes within each game or to create/add new games.
But .....customization is expensive and only cost-effective for large or multi-facility origanizations (Example: Fast Food, Automotive dealers, Medical facilities). The cost of customization will vary with the subject and will be quoted. Contact us
What advertising opportunities are available ?
The new program will include opportunities for customers to have the game system customized to include several options (at additional cost). Types of screens that can be programmed: Contact us
a. Main page - company logo
b. Individual pages - sponsor logo and banner ads
c. Up to 5 pages of product information or public service announcements
d. Individual games can be customized to include customer logo/product images.
Customization is expensive and only cost-effective for large or multi-facility origanizations
How do you upgrade or update?
All new systems are WiFi capable and include remote access software. This enables us to upgrade the games or troubleshoot your system anywhere in the world. We "cannot" access your computer unless you provide us with your internet access information.
Do you export?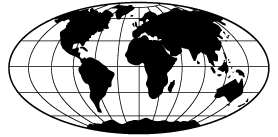 Yes.
Power adjustments for both the computer and the touchscreen can be set for 120V or 220V. Plug adapters can be purchased locally.
The HP minicomputer and Elo touchscreen systems can be repaired or maintained at any of their international centers.
How big are the Touchscreens?
Screen options are 15" or 17" (measured diagonally (like TV measurements).
How is it set up or installed?
Touchscreen units are pre-installed in a colorful enclosure system. We provide detailed DIY installation instructions - minimal handyman skills needed.. Just install, plug in and play.
Wiring?
For wall mounted units, we recommend first installing a dedicated electrical outlet behind the cabinet. The reason is to eliminate the possibility of kids playing with or pulling out the cords. If possible, include a dedicated switch to the circuit so you can easily turn the power on and off rather having to open the cabinet to turn power on/off. (Install electrical outlet before installing cabinet).
What colors are the cabinets?
Cabinets can either be painted or laminated.
For painted cabinets, the first color is free. YOU select the Sherwin Williams paint by going to this link Paint Colors by Family
For laminated cabinets (extra charge), you may select from Wilson Art Laminate Designs
Anchoring cabinets?
Most of the units we sell are "wall" mounted. Detailed DIY instructions included.
However, to prevent theft or accidental tipping, floor models can also be anchored to the floor or to the wall behind the unit. Pedestal units units do not have to be anchored.
Do you have models for outdoor use?
Yes, we can make weather sealed "metal" cabinets for outdoor use. Please call us with your specific application.
Coin Operated Option?
We currently do not offer a coin operated version. Under consideration.
Operating 24/7?
The cabinets are well ventillated and under normal operating conditions could run 24/7. However, we recommend shutting down the units at the end of the day.
Customization of cabinets?
The cost of your video game "includes" basic customization such as painting and logos.Within limits, there are many ways that the kiosk systems can be customized for you including laminated, metal faceplates, vinyl wrap, etc. All these are extra.
Cleaning?
You can use most household cleaning products like Glass Cleaner, Mr. Clean, 409, etc.
Do NOT use cleaners that contain bleach or harsh abrasives
Discounts?
Yes, we offer discounts.
1. Fixed discount is based on per order basis (example 3-5 units = x% discount)
2. Ongoing Volume discount - based on a commitment for multiple orders - discount are deferred to the "next" order
3. Best discount - reserved for customers who order and place full deposits on larger multiple orders shipping at the same time

Discounts are based on the fact that our set-up, construction, painting and packing processes for volume orders are more efficient than building and shipping one unit at a time.

Warranty?
The Touch Screen system and cabinet comes with a 3 year Warranty. Under normal circumstances, your system will last for many, many years of enjoyment.

If you have any other questions which have not been answered here, or on the website, please feel free to Contact Us.